Good luck to our high school boys basketball team as they host Herington this evening 5 pm - Doors open 6 pm - 1/2 Boys JV game 7 pm - Varsity boys game Go Warriors!

On tuesday, the Freshman class went on a college visit to Flint Hills Technical College! We learned about the various technical programs they offered and toured campus!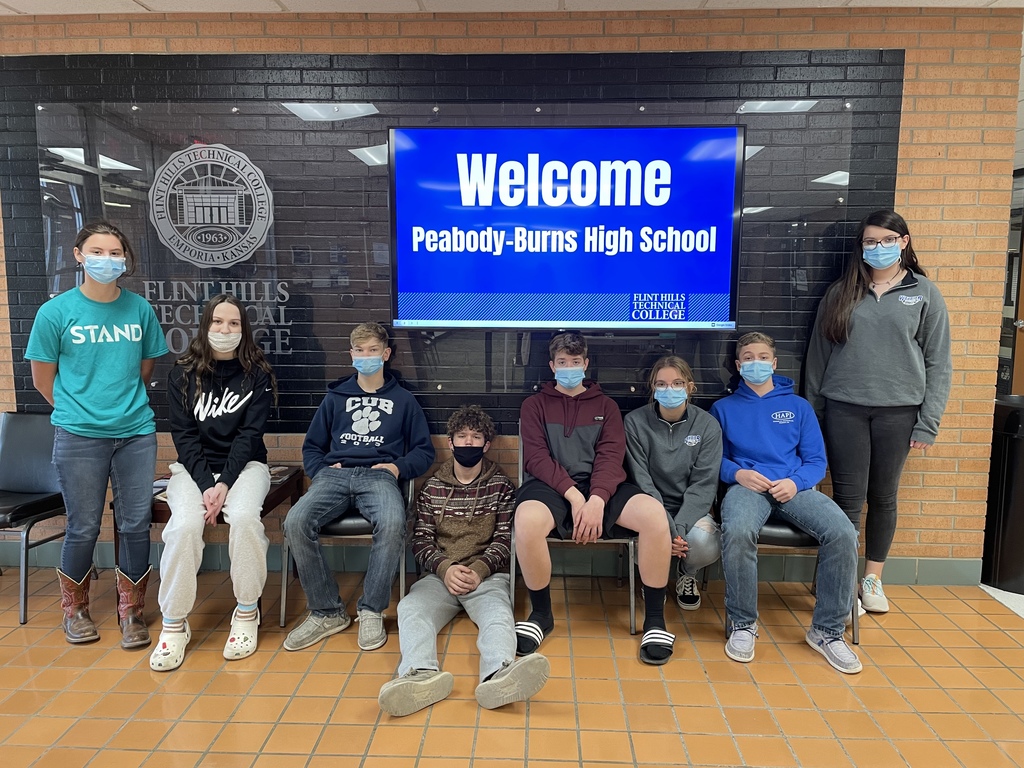 Correction to an earlier post for all-league football First team - Colton Gossen and Noal Reynolds Honorable mention - Thomas Smith Congratulations boys!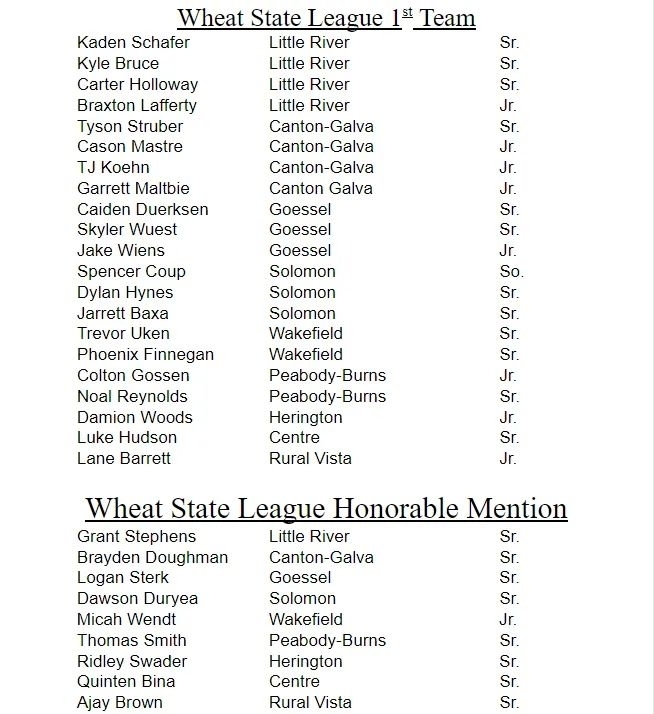 Friday night's meal deal will be a jumbo all-beef hot dog, chips, cake by Shirley Davis and a drink for $6! Go Blue!!!

This Friday the high school boys host Herington in our basketball home opener. 6:00 - 1/2 JV Boys 7:00 - Varsity boys Go Warriors!

Next week the high school boys basketball team travels to Marais Des Cygnes High School for the Valley Tip-Off Classic Tournament. Tuesday, Dec 7 vs. MDCV at 6:30 Thursday, Dec 9 vs. Altoona at 5:30 Friday, Dec 10 vs. SCC at 5:30 Go Warriors!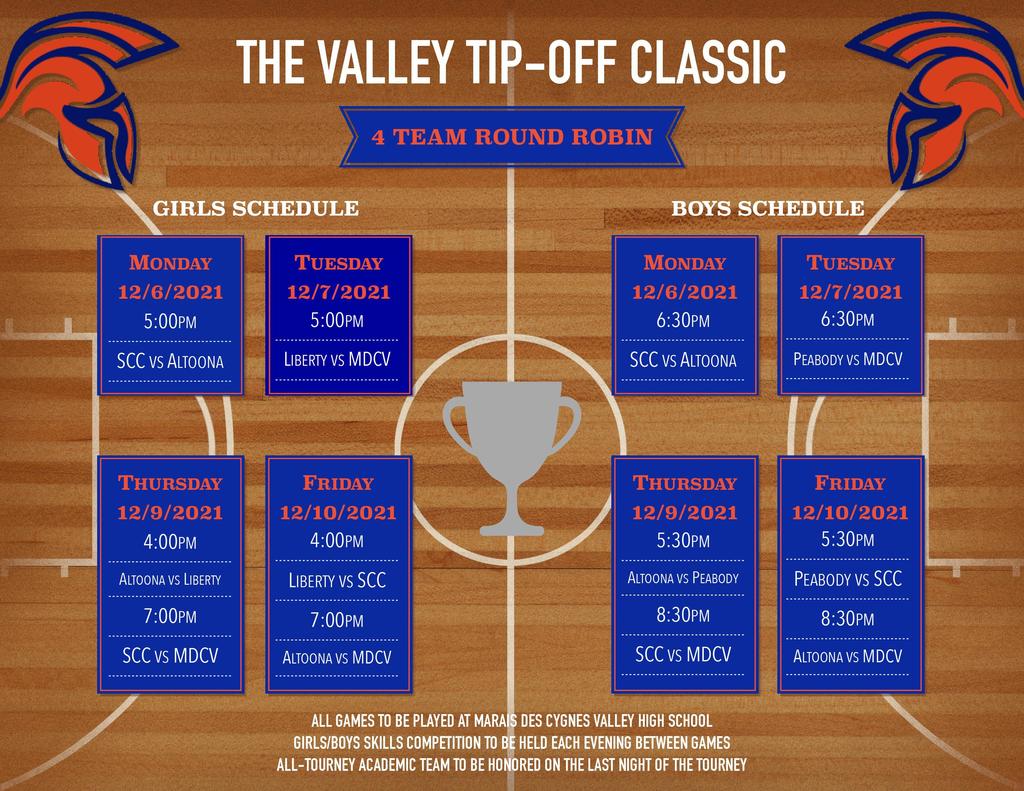 On Thursday, December 2 our Junior High basketball teams travel to take on Elyria Christian. The game schedule is as follows: 4:00 ½ B Girls (two - 6 min quarters) 4:30 ½ B Boys (two - 6 min quarters) 5:00 A girls 6:00 A boys
Please read the information below about helping to get internet internet access to our area and state. Help your community by telling us about your local internet service! Fellow Kansans at the University of Kansas Institute for Policy & Social Research are seeking ways to improve internet access and quality in our state. We need your help finding areas in Kansas that experience internet service gaps. These gaps keep people in Kansas communities from being able to access online education, health care and other critical services. Take the survey and help Kansas get better connected:
https://ipsr.ku.edu/broadband/kansas.shtml
. This survey takes about 15 minutes to complete. You may take the survey only once. If you have any questions about this survey, please contact Dr. Germaine Halegoua (
grhalegoua@ku.edu
), Donna Ginther, principal investigator (
dginther@ku.edu
), or
ipsr@ku.edu
. Thank you so much for your time, and we look forward to better understanding your broadband access.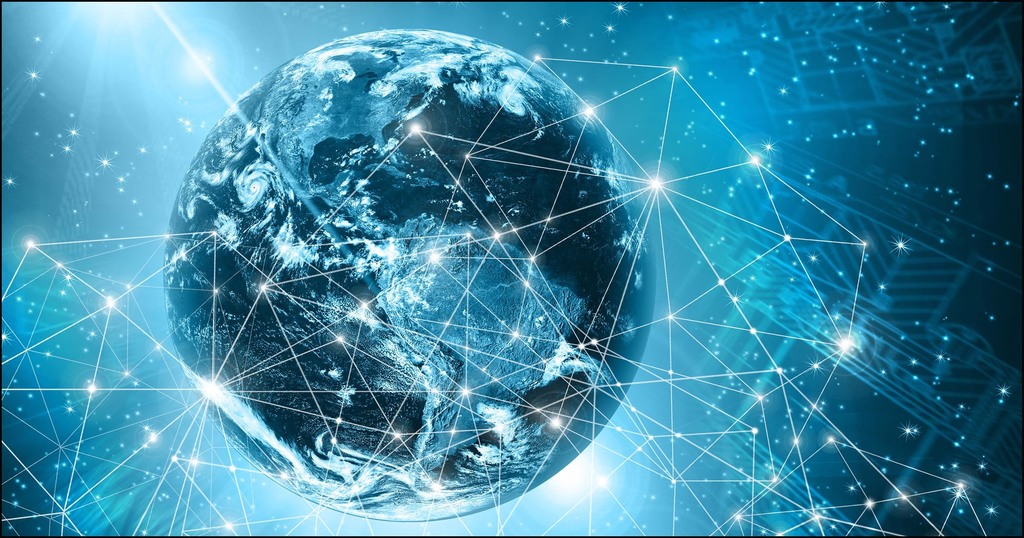 Wish our Junior High basketball teams good luck as they travel to Canton today. Student's dismiss at 2:20 and leave at 2:30. 4:00 - 1/2 B Girls Followed by A Girls Followed by A Boys Go Warriors!

Congratulations to cheer, football, and volleyball on your accomplishments this fall!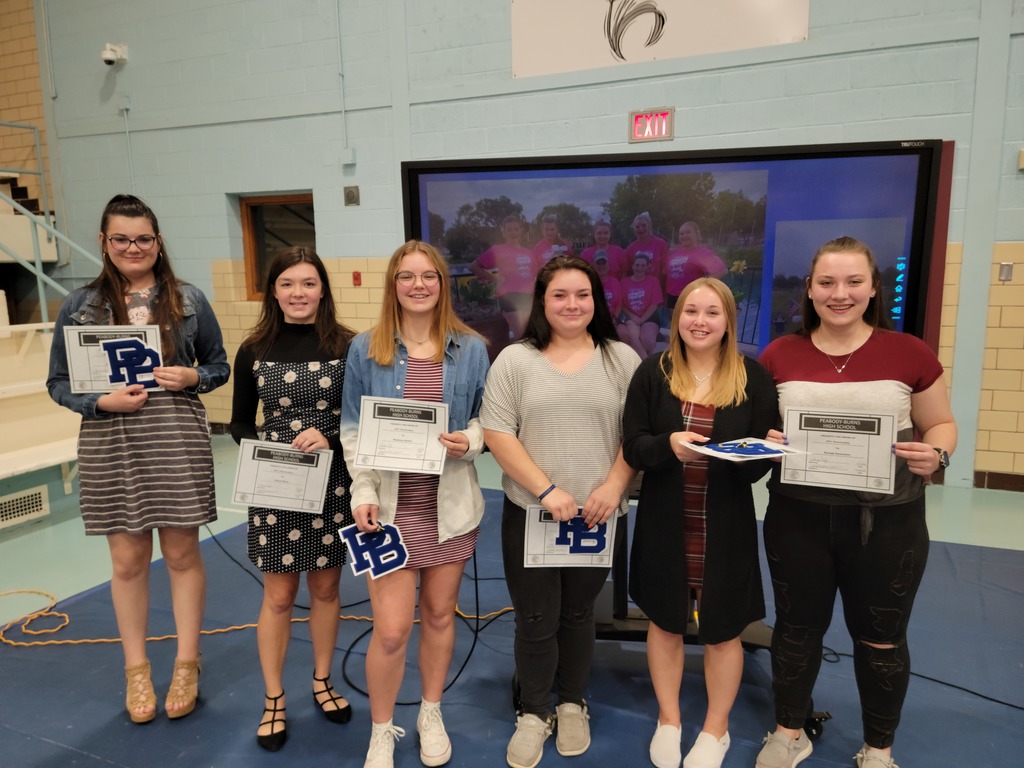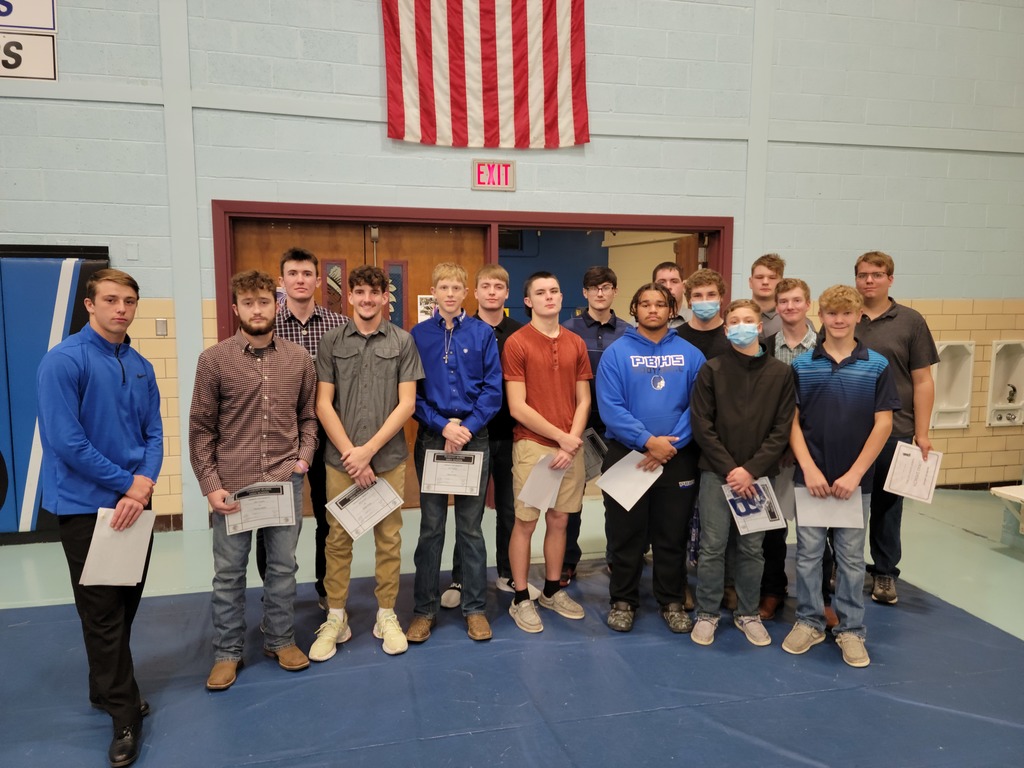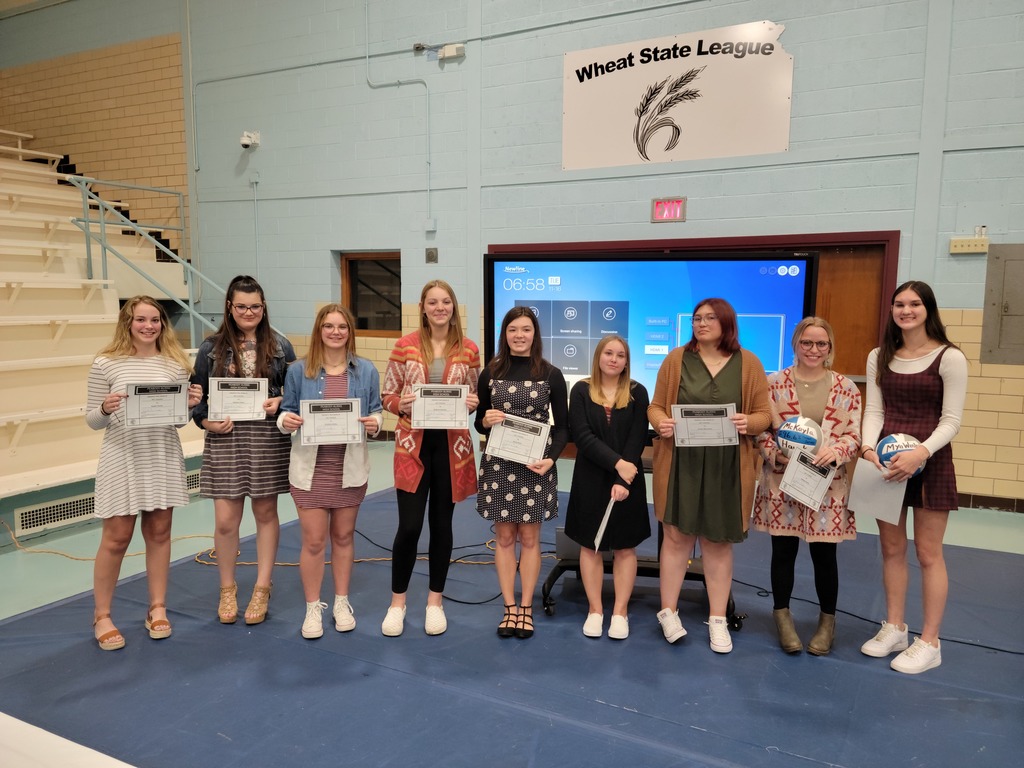 Students are doing a fantastic job serving the community today. Thank you everyone for your hospitality!! The weather couldn't be better!! Big thank you to Mrs. Kyle for coordinating this excellent opportunity for our students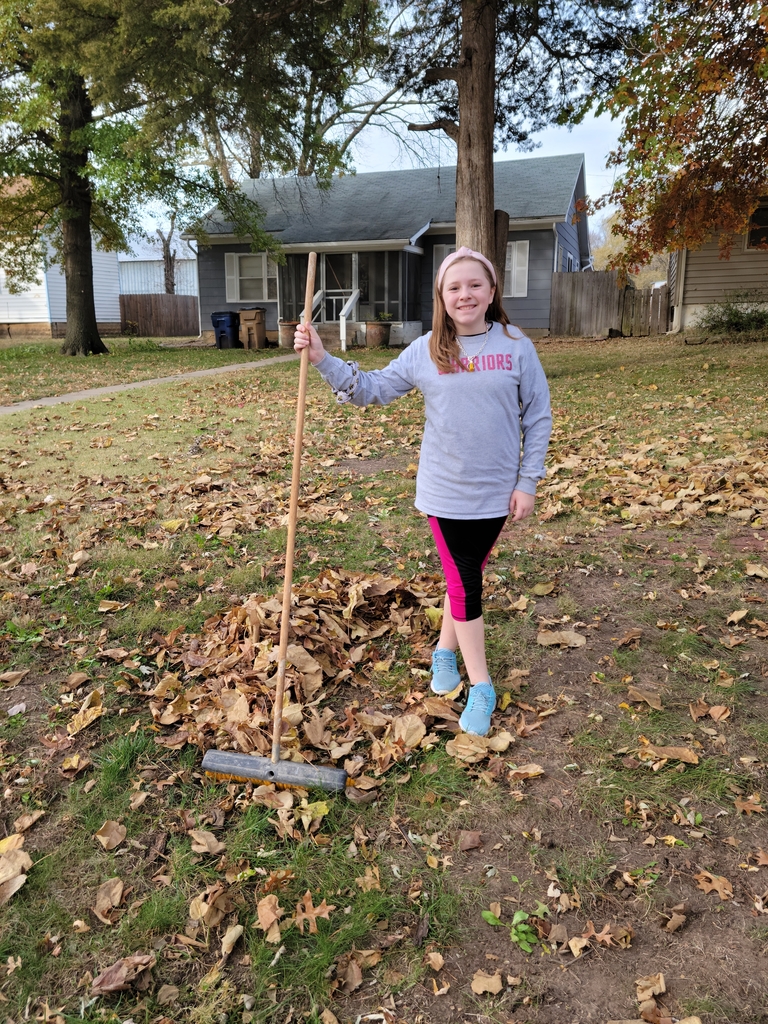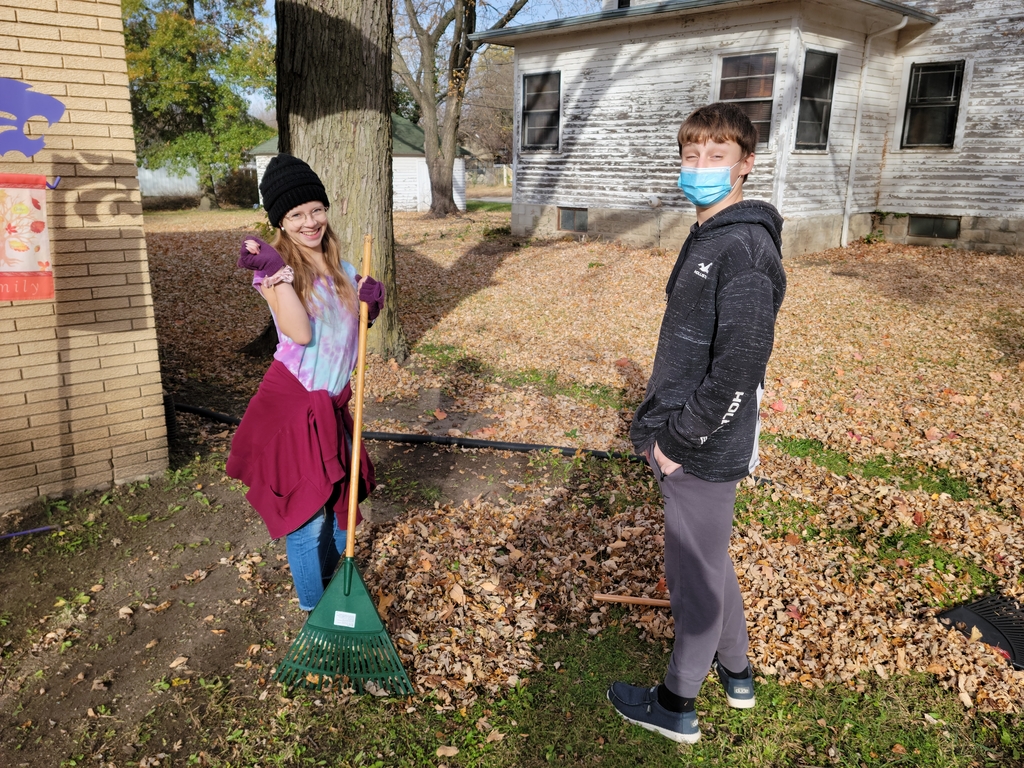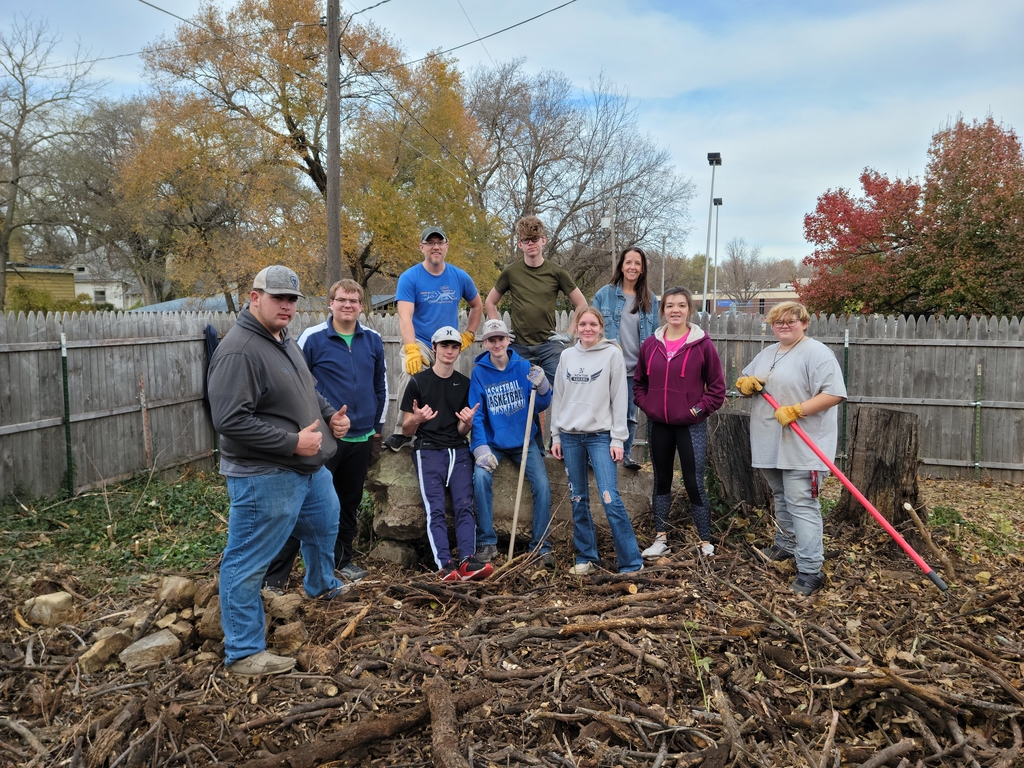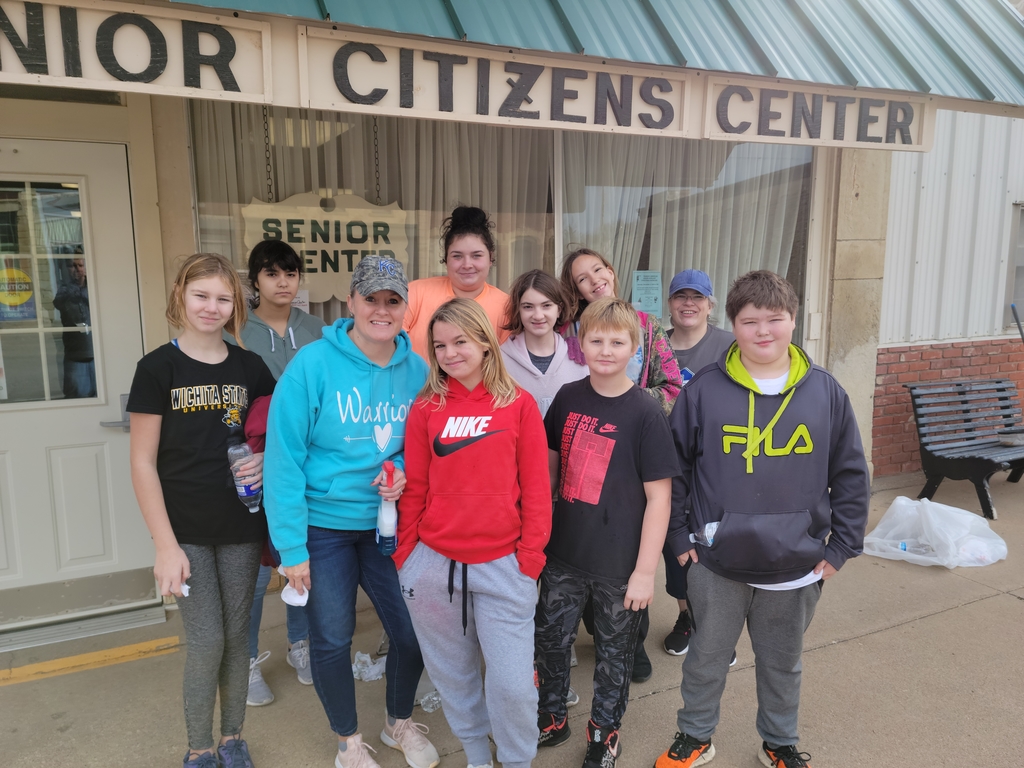 Junior high basketball parents - Please see the attached image for game schedules and leave times for the upcoming season. This will be distributed at tonight's parent/athlete meeting.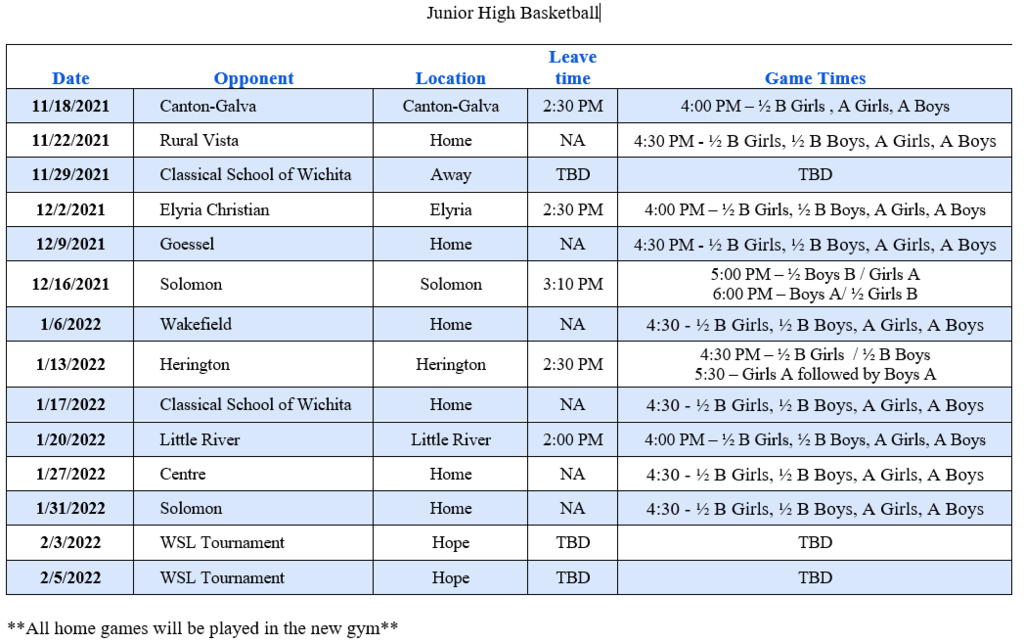 Reminder for tomorrow night's Fall Sports Awards banquet Also - Junior high and high school basketball will have parent/athlete meetings at 7:30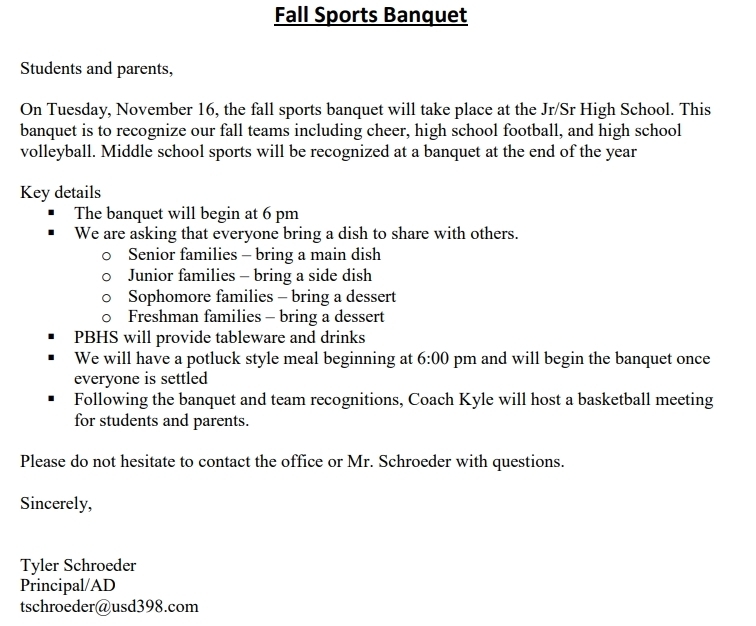 The MS and HS Horticulture classes put in fall gardens in August. We have been very lucky with a mild fall and today they got to harvest some veggies!!!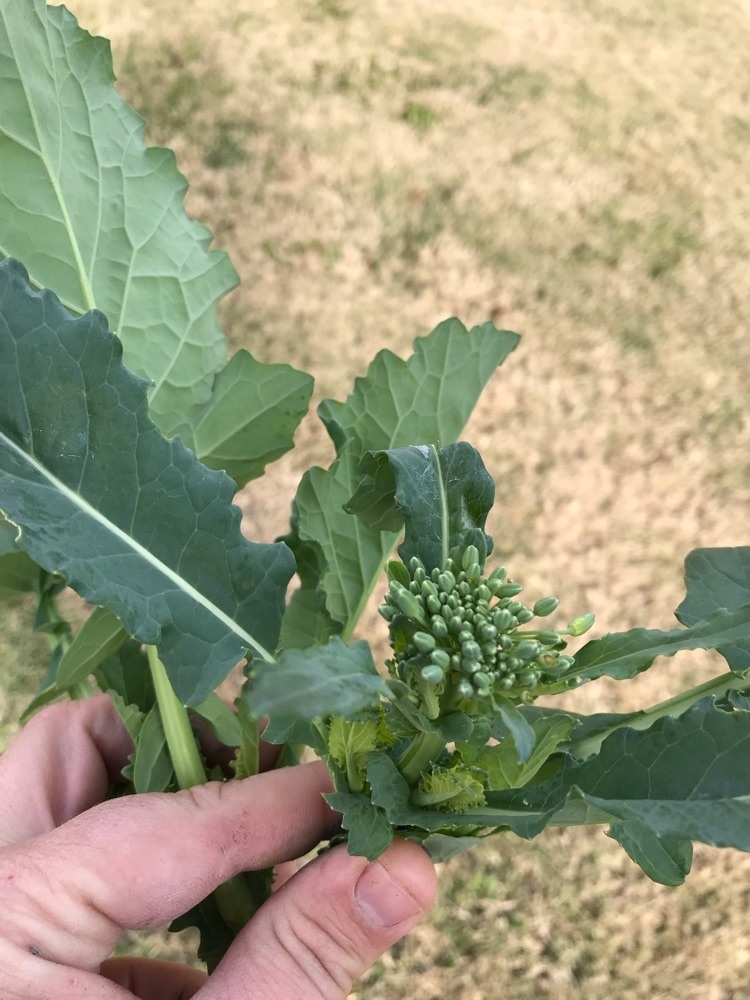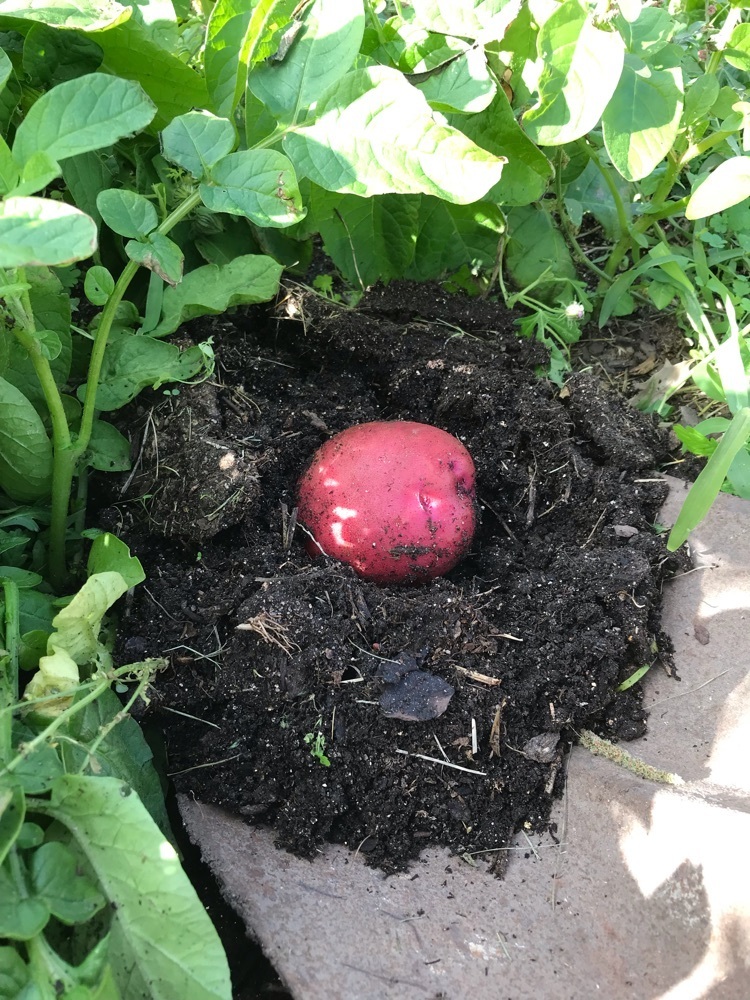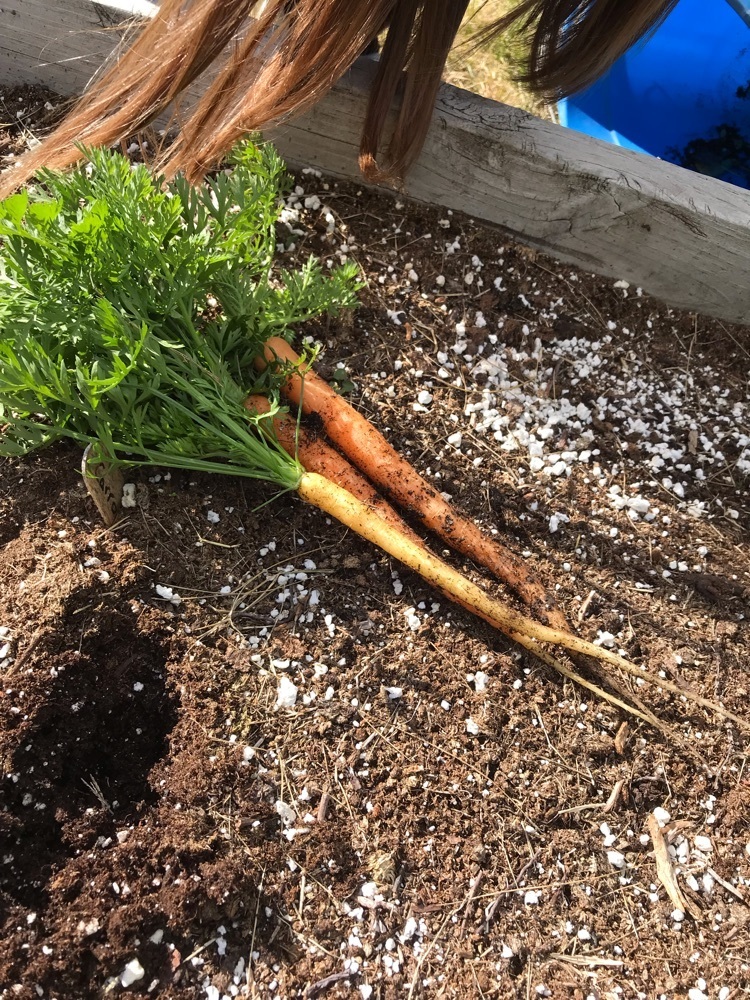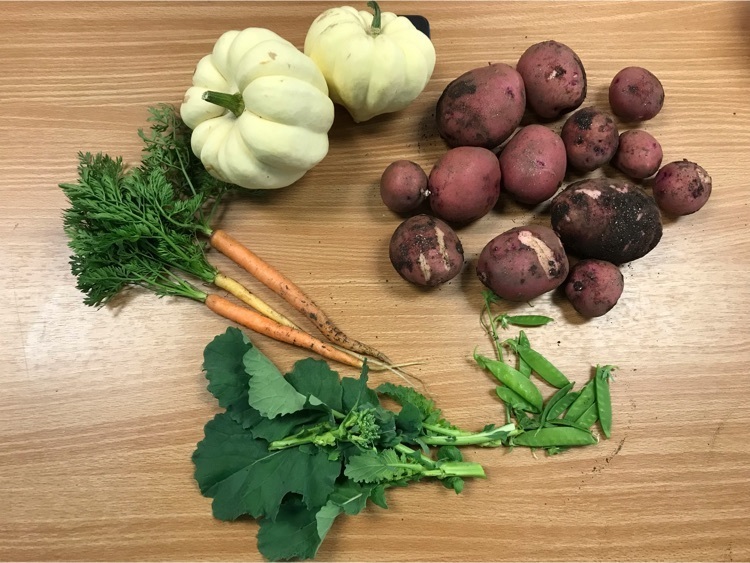 A fun event this Saturday at the Marion City Park.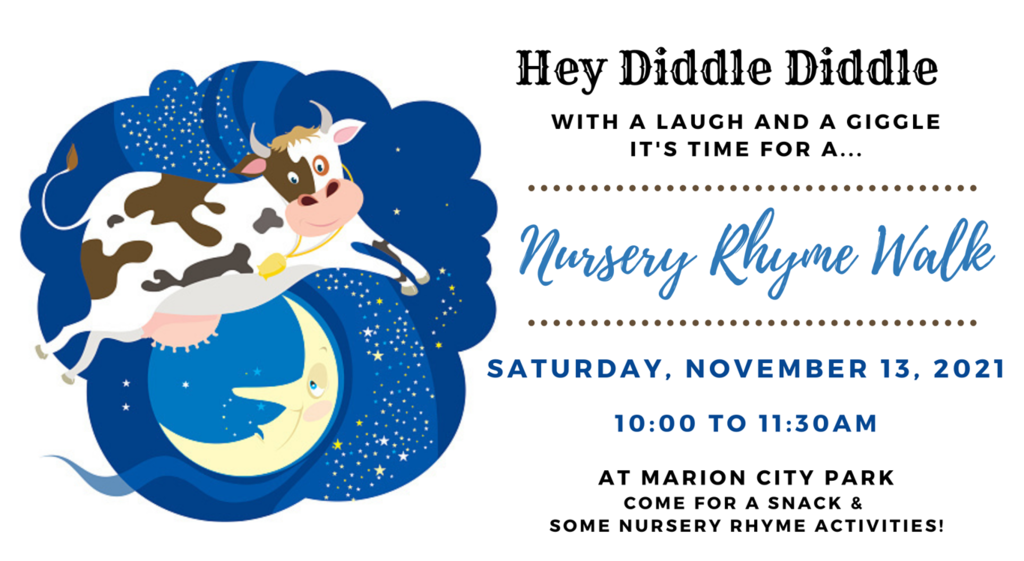 Helping us capture the hearts and smiles of both students and staff, please say hello to Mrs. Heidi Hittle.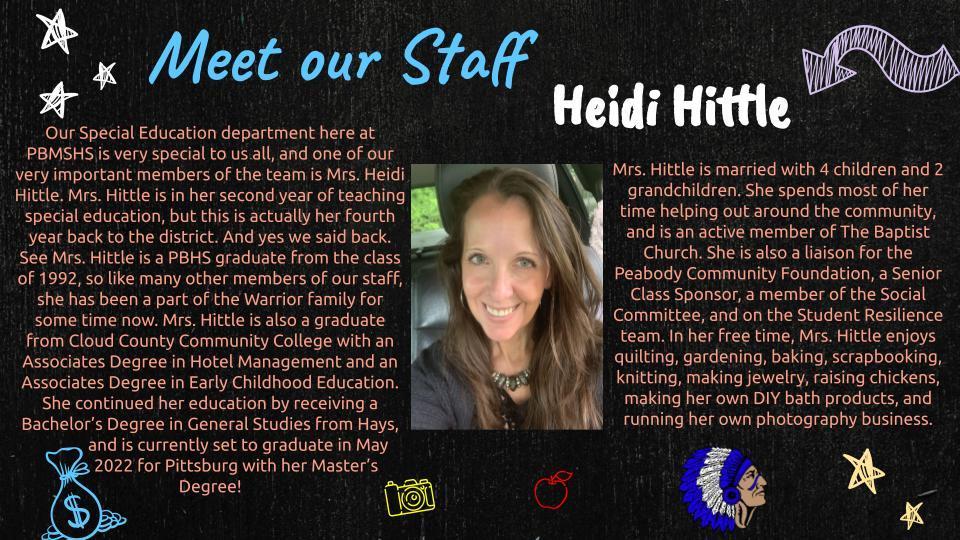 **Attention basketball players and parents** On Tuesday, November 16, there will be winter sports meetings for high school basketball (Coach Kyle), junior high girls basketball (Coach Hatton), and junior high boys basketball (Coach Reynolds). Athletes and parents are required to attend these meetings. Meetings will begin at 7:30 (following the fall sports banquet)

Next Tuesday, November 16, cheer, high school football, and high school volleyball will be recognized at the Fall Sports Banquet where . Please see the attached image for details. A letter will be coming home with your son/daughter as well. Please contact Mr. Schroeder with any questions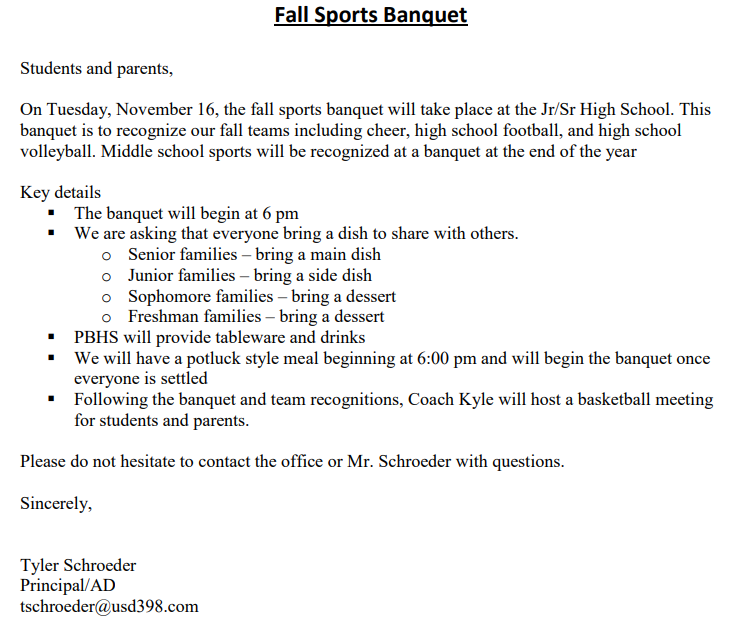 Congratulations to Coach Schmidt and the Scholars Bowl team for their win today at the Rural Vista Tournament!! Go Warriors!!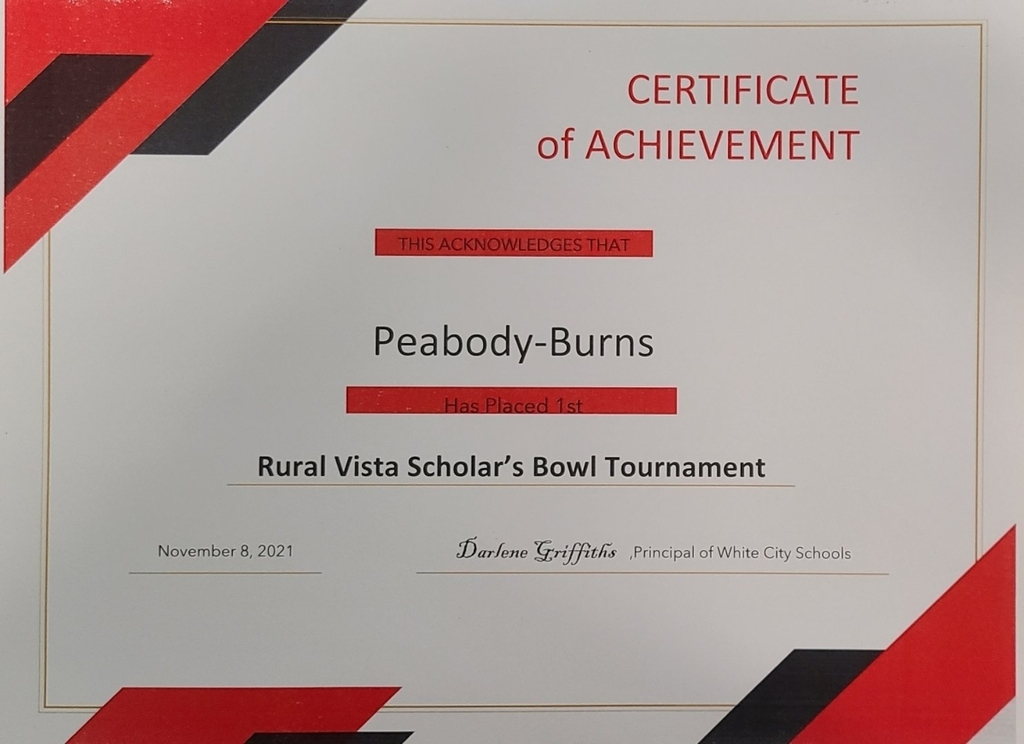 The best bookworm we know, say hello to Mrs. Shelli Rehmert.