Congratulations to baseball and softball on their wins yesterday! Softball will play Council Grove at 2:00 today in Council Grove. Baseball will take on Haven in Halstead today. They are the second game and will play 25 minutes after the 2:00 game.

Warrior activities for this week On the last day of school, HS students and JH students with transportation will be released at 3:00. Those without transportation, including bus riders, will be dismissed at 3:30.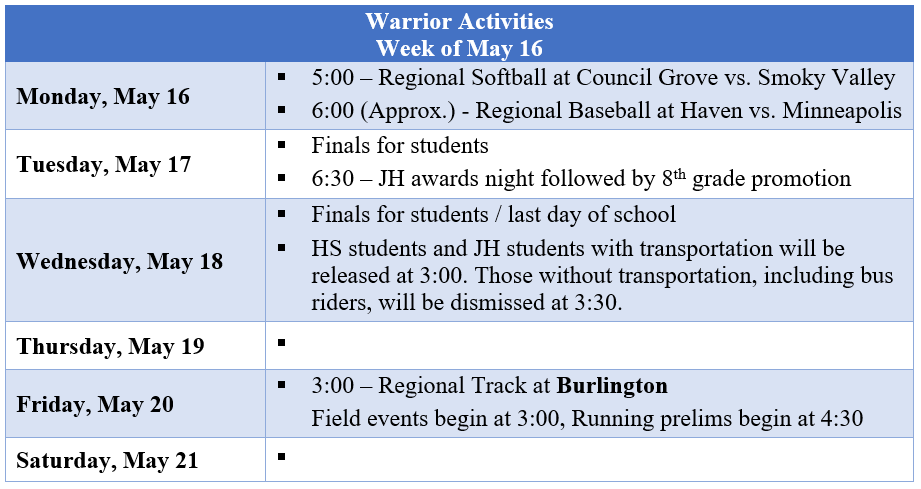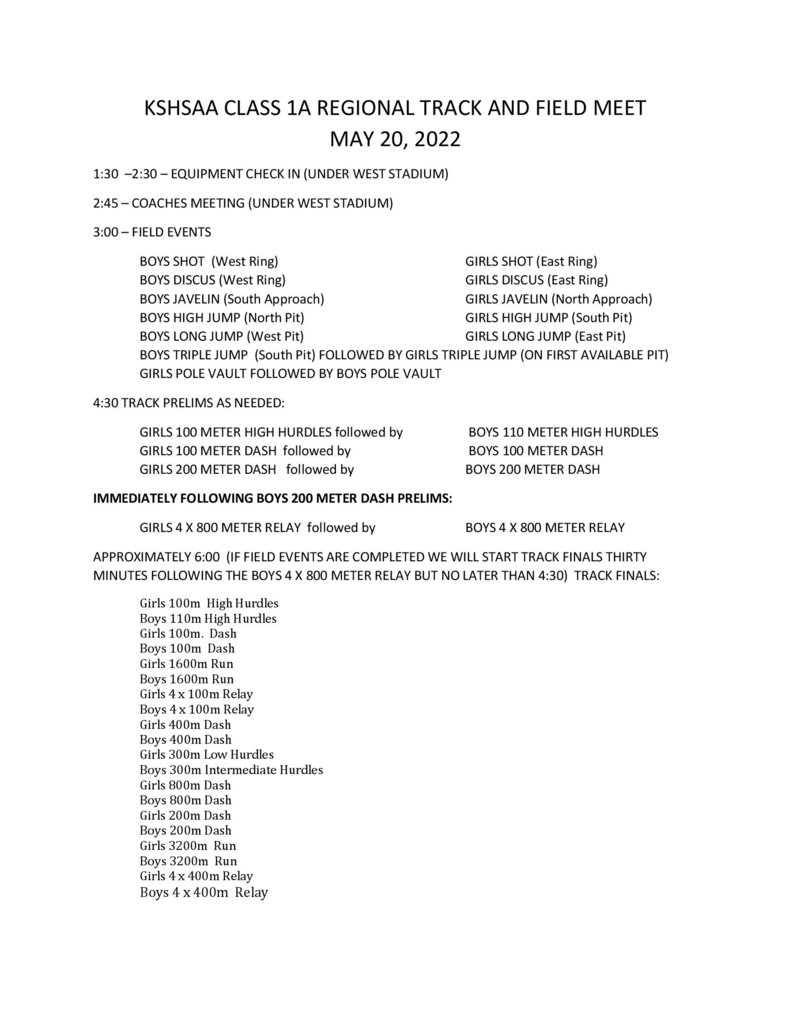 See the attached information about lots of free activates this summer for families.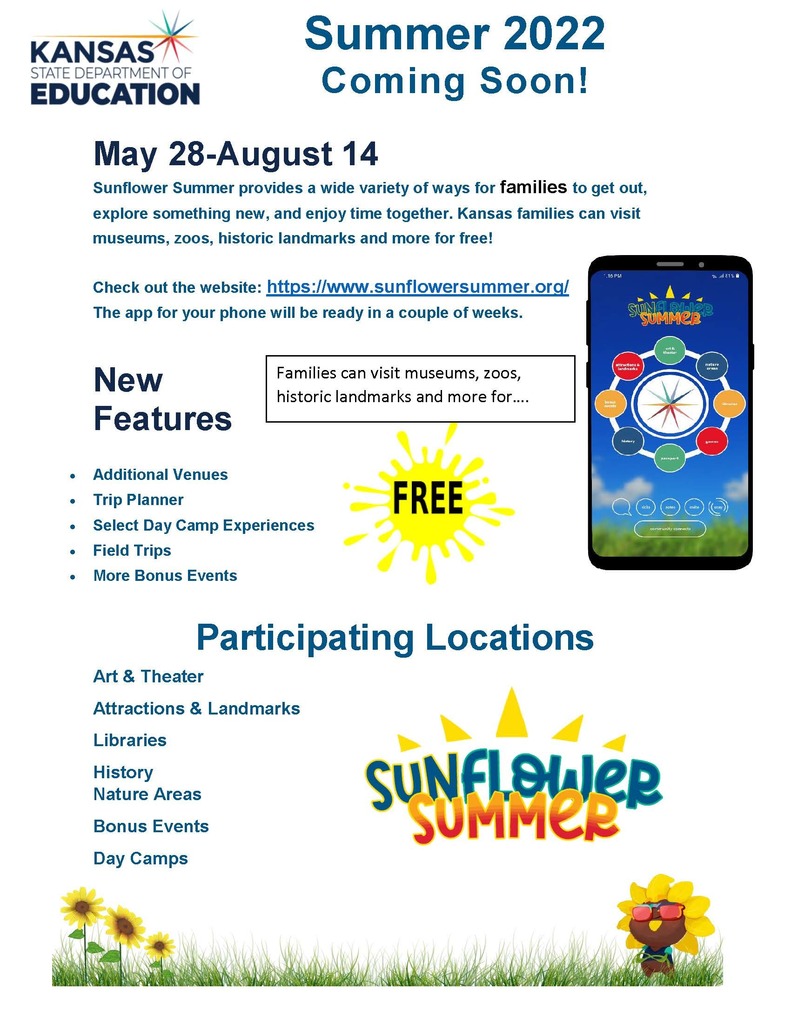 After all of our blood drives the year, over 100 pints of blood were collected!! This means that Noal will be the recipient of a scholarship from the American Red Cross! Noal has worked tirelessly this year to recruit donors, advertise our blood drives and manage each drive. Thank you to all our teachers, students and community members who have donated this year!

Check out our website - usd398.net for employment opportunities. Certified Position - K-12 Art & 6-12 Math Classified Positions - Substitute Teachers, Bus Drivers, & Van Drivers. For questions, please contact the district office - 620-983-2198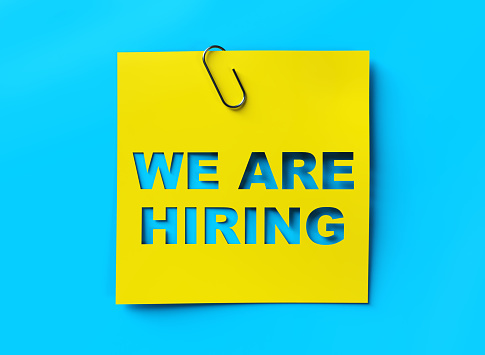 Peabody-Burns Jr/Sr High School invites you to join us as we recognize students in the coming days. May 15, 4:00 pm – Graduation May 17, 6:30 pm – JH Awards Night followed by 8th Grade Promotion
Thank you to our generous community members and teachers who made this year's Field Day a success! Our StuCo kids went above and beyond to plan an awesome afternoon in celebration of the senior's last day!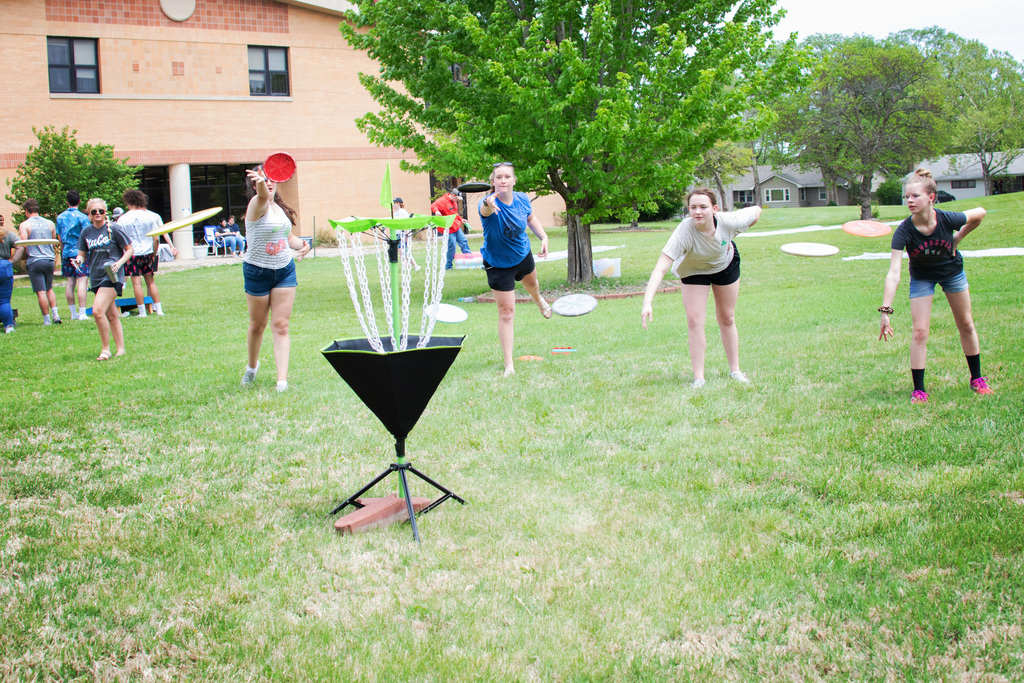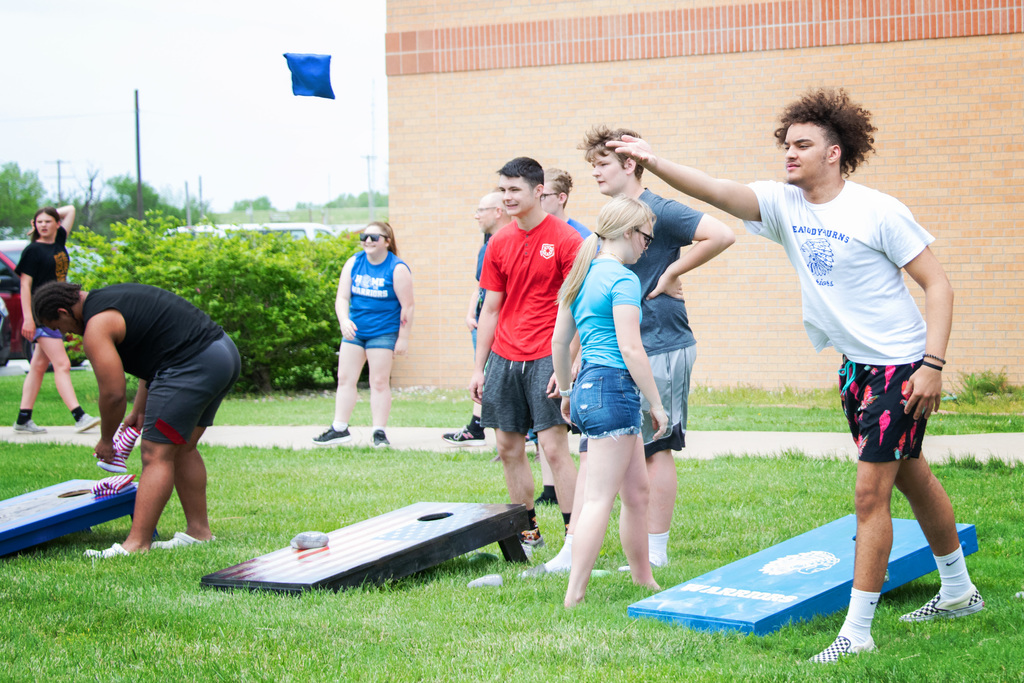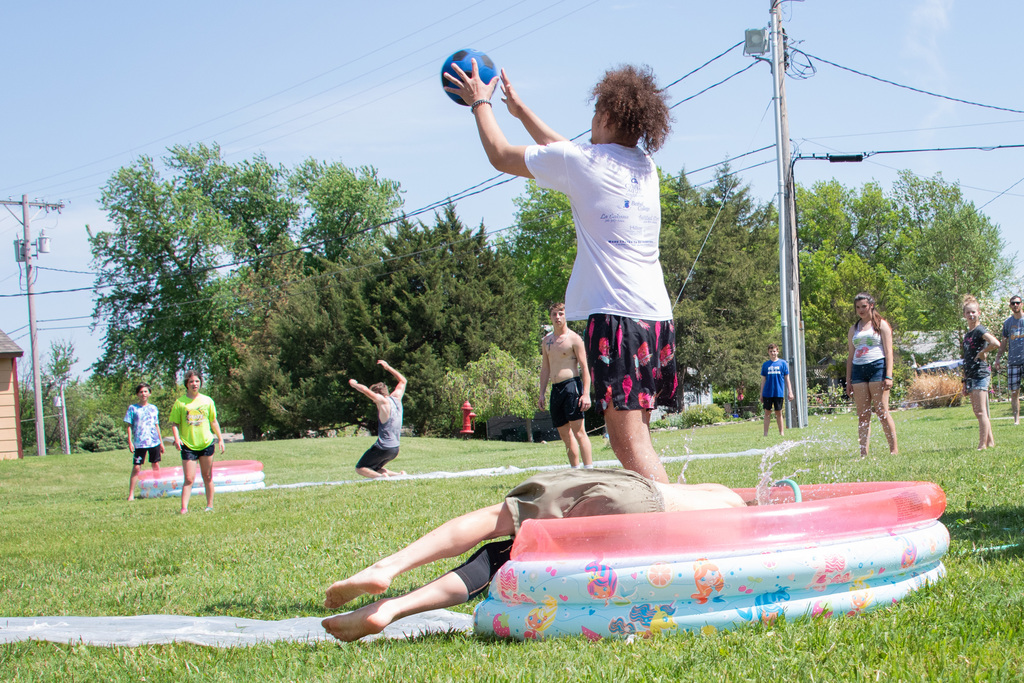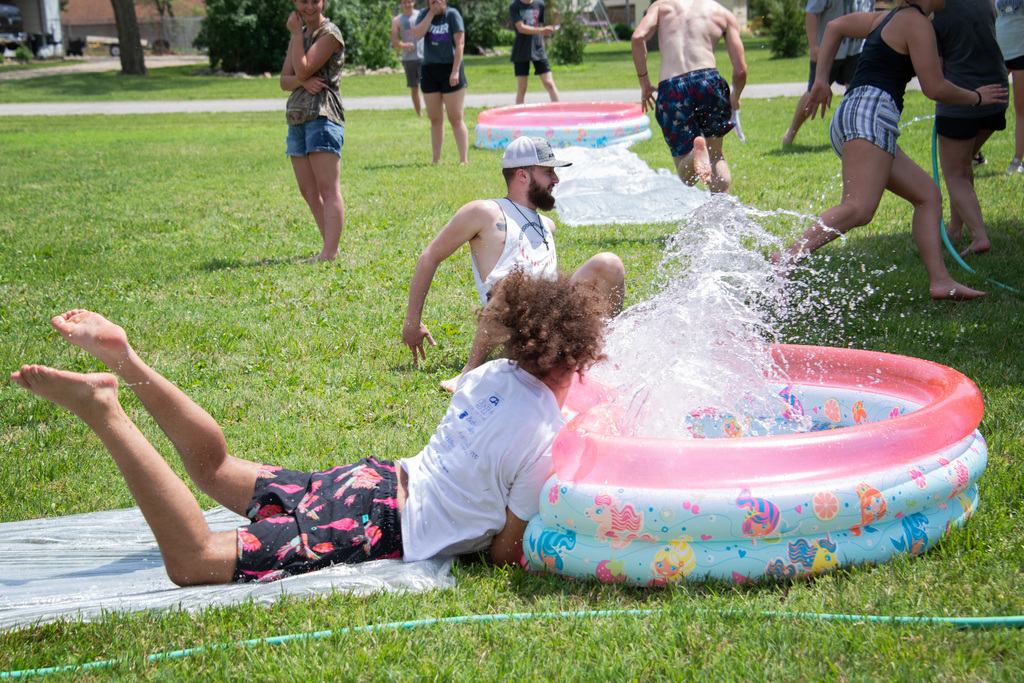 Seeking full-time and part-time cooks for the upcoming school year. Apply online at opaafood.com/careers or contact Melissa Smith at the school.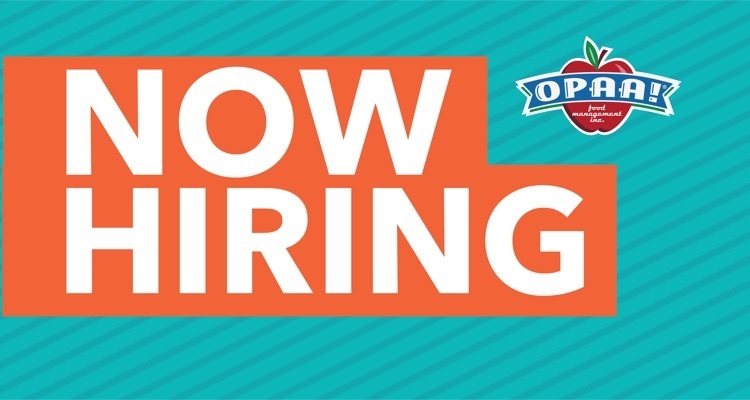 Tomorrow is your last chance to donate blood this school year! Please contact Ms. Lingenfelter or Noal to schedule your appointment!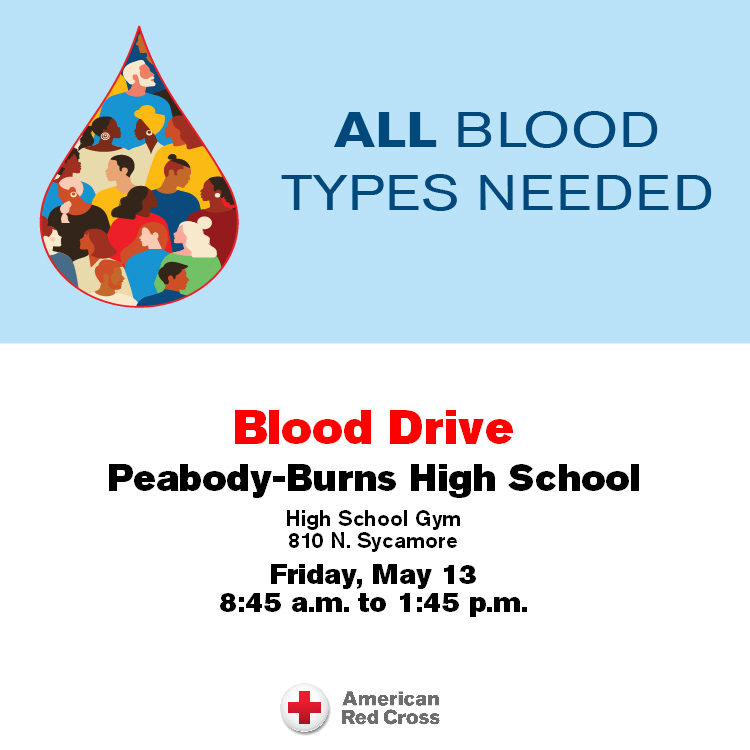 Best of luck to our high school track team as they travel to the Wheat State League meet at Goessel. Field events begin at 3:00 and running prelims begin at 4:30. Admission is charged for this event: $2 for adults, $1 for students, WSL passes are accepted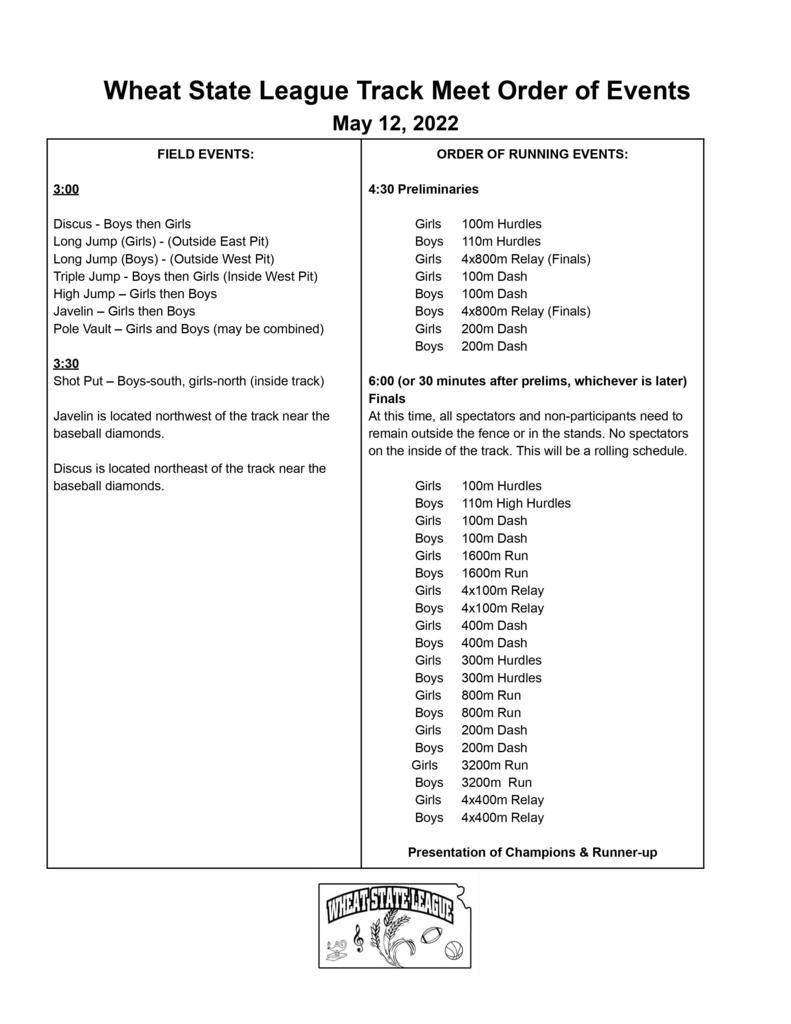 Regional softball bracket Hillsboro/Peabody-Burns will take on Smoky Valley at Council Grove, May 16 at 5 pm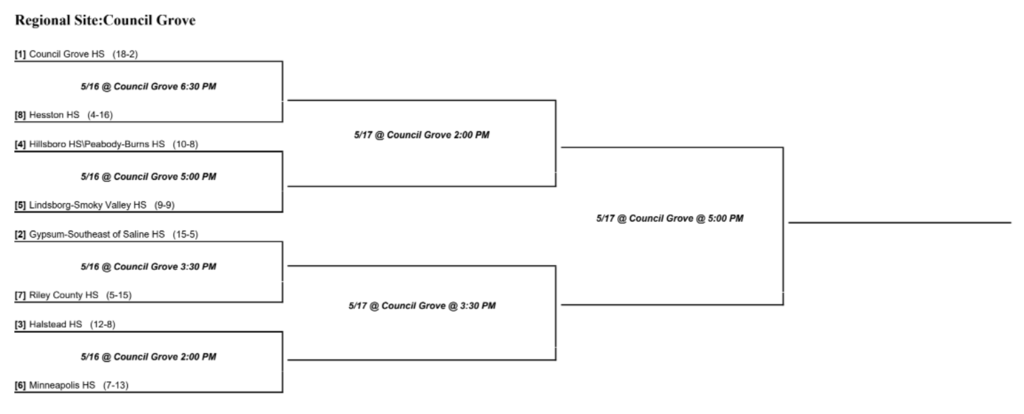 Regional Baseball bracket Our boys will play at Haven against Minneapolis on May 16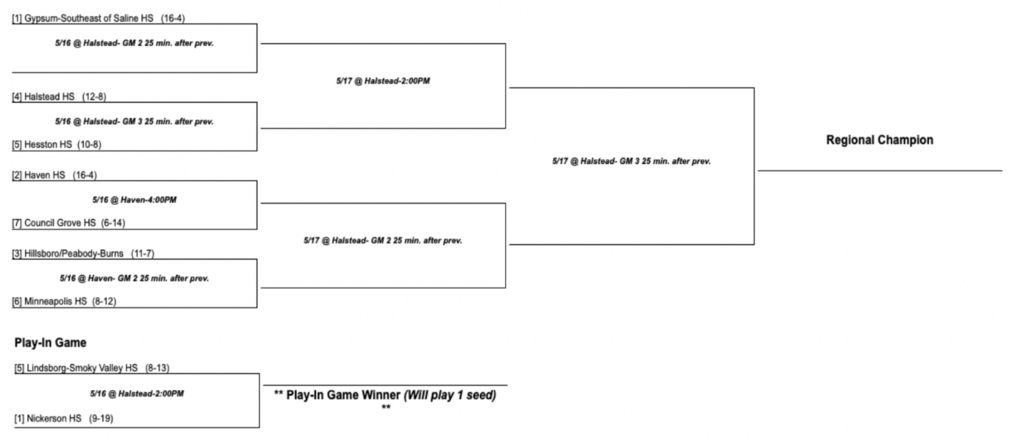 Lots of exciting things happening this week! Please join us tonight for NHS Induction Ceremony at 6 pm, followed by the HS Sport & Activity Awards Night at 7 pm.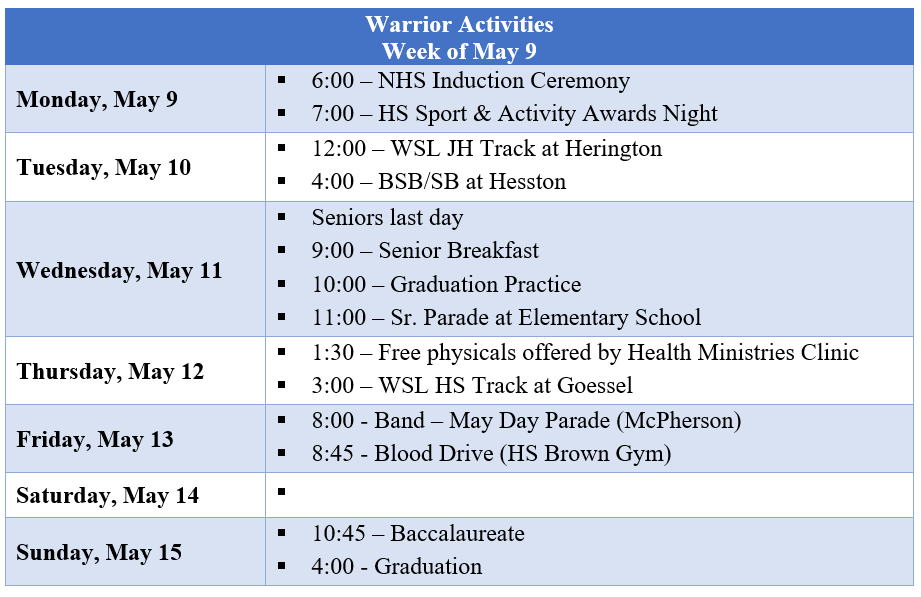 Please join us on Monday, May 9 for NHS Induction at 6 pm and the High School Sports/Activity Awards Night at 7 pm. We will recognize academic achievement, Scholars Bowl, Student Council, Forensics, STAND, boys' basketball, cheerleading, track & field, baseball, softball, and all Seniors.

Due to wet field conditions and no date for rescheduling, today's baseball/softball games have been cancelled.

Due to weather related concerns, this Thursday's high school track meet at Herington has been moved to Friday, May 6 at 3:30 pm.
Join us at our blood drive on Friday, May 13th!!! You can sign up for an appointment online, or by contacting Noal, or Ms. Lingenfelter.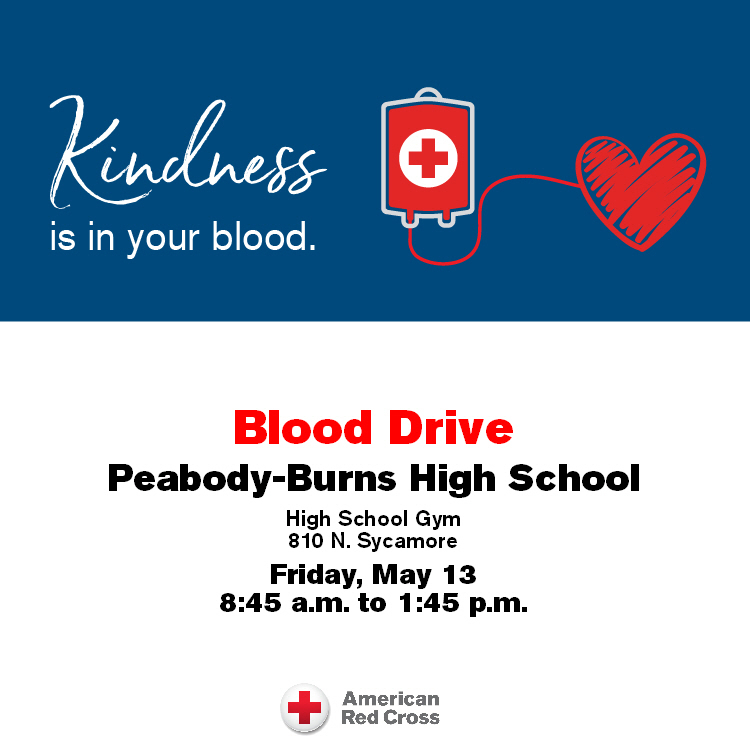 Today's JV baseball and softball games have also been cancelled due to the predicted weather. There will still be practice after school.

Due to the predicted weather conditions, today's high school track meet at Hillsboro has been cancelled. It will not be rescheduled.

Warrior activities for the week **Please note the games/meets that had to be rescheduled due to weather**